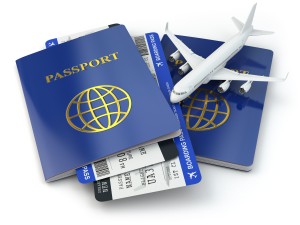 There are only two types of documents that the clinic offer for the medical visa: letter of reservation and business certificate.
For the patient to make a reservation and get the required documents, the patient has to provide us the following:
Itinerary of the purchased flight ticket
Date of arrival and departure
Duration of your stay
Copy of the patient's passport
Please check out the following link to find out about the visa issuance: Visa Navigator Link
(Click upper right corner for "English" if it's shown in other languages)
Select your 'country', 'purpose of the entry (medical treatment)', and 'length of stay' to find out your eligibility for stay.
Read "Eligible applicants or activities allowed" section in the search result. If it says you can visit Korea without a visa, you do not need to apply for the visa to enter Korea. However, check how long you're allowed to stay in Korea with the visa exemption.
<Instruction for the Medical Visa Application>
You can submit visa applications online using the system so-called 'e-form (Visa).'
But still, you need to visit the nearby Korean diplomatic office in your country of residence (any nearby Korean diplomatic office; not necessarily Korean diplomatic office of your nationality) after the submission of application.
In case there is no residing Korean diplomatic office in your country of residence, you might have to look up for the Korean diplomatic office in the nearby country and visit there to complete the visa issuance.
What is 'e-form' (visa application)?
An applicant can fill out an electronic visa application form online and submit it to the Visa Portal before he/she visits a Korean diplomatic mission in his/her country of residence.
To complete the application process, you must print the e-form (with a bar code) that you filled out on the Visa Portal (with other required documents) and visit the Korean embassy or consulate general in your country of residence.
Applicable Status of Stay for e-Form
Medical Tourist (C-3-3) (Purpose of Entry: Medical Tourism)
90 days or less single-entry visas for the eligible applicants of Short- Term General (c-3) or 90 days or less multiple-entry visas only if the applicants are citizens of countries that have signed multiple-entry visa agreements with Korea
Application Procedure

Required Documents for Your e-Form
Scanned image files of passport pages, digital photograph (in natural color, size: 3.5cm x 4.5cm)
Required Document Before Visiting the Diplomatic Mission
Visa application form with a bar code, passport, photograph(natural color, 3.5cm x 4.5cm), visa fee and required documents
Please contact the Korean embassy regarding inquiries about other documents and processes for obtaining a medical visa.
Korean embassy usually asks for following documents for issuing medical visa:
Visa application form (offered by Embassy of Republic of Korea. Download the form here )
Passport & copy of passport
Diagnosis report (from the clinic of your country)
Doctor's note (from the clinic of your country)
Letter of reservation (from my clinic)
Financial proof (which can prove that you can afford for medical cost and stay in Korea)
***The required documents may vary depending on your nationality and your status. So please contact with the Korean diplomatic office to check what documents you should bring to the Korean diplomatic office***
Following is a few lists of Korea embassy website:
* For those countries not on the list, you can find out the website by googling "Korea embassy [name of your country]".
USA: usa.mofa.go.kr
UK: gbr.mofa.go.kr
Germany: deu.mofa.go.kr
UAE: are.mofa.go.kr
India: ind.mofa.go.kr
Russia: rus-moscow.mofa.go.kr
China: chn.mofa.go.kr
Iran: irn.mofa.go.kr
Canada: can-ottawa.mofa.go.kr
Myanmar: mmr.mofa.go.kr
Australia: aus-act.mofa.go.kr
Philippines: embassy_philippines.mofa.go.kr
Qatar: qat.mofa.go.kr
<Reminder>
If your country has a visa exemption agreement with South Korea, please check how long you can stay.
If you're okay with the duration, you do not need to apply for a medical visa.
The Korea government usually issue a medical visa for 30 ~ 90 days depending on which country the patient is from.
If you are planning to extend your visa, we do not recommend to bring more than one family member as a guardian.
It is highly probable that the Korea government refuses to extend your visa.